(English text below)
Uw Bedrijf of instelling in Amsterdam of omgeving hier?
Amsterdam wordt autoluw en openbaar vervoer is essentieel. Zorg ervoor dat het makkelijk wordt uw bedrijf of instelling met het openbaar vervoer te bereiken, zonder dat uw bezoekers eerst verschillende sites moeten bezoeken, of geconfronteerd worden met incomplete of verouderde informatie. Dat is prettig voor klanten, personeel en sollicitanten.
Onze handleidingen beschrijven gedetailleerd hoe je van een treinstation, een tram- of bushalte of een metroperron tot de ingang van een bepaalde locatie in Amsterdam kunt reizen. Wij doen altijd onderzoek op locatie en maken zelf foto's.
Onze routebeschrijvingen zijn onder andere geschikt voor:
Bedrijven
Verenigingen
Instellingen
Muziekpodia
Festivals
Winkels
SEO en link naar uw bedrijf
Onze OV-handleidingen doen het erg goed bij Google. Onze pagina's verschijnen tot nu toe doorgaans op de eerste pagina met zoekresultaten en dan ook vaak nog bij de eerste paar resultaten van pagina één. Daarnaast plaatsen wij altijd een link naar de website van uw bedrijf of instelling. Uw bedrijf wordt dus niet alleen beter vindbaar met het openbaar vervoer; uw website wordt eveneens beter vindbaar met Google!
Bestel uw pagina op deze site met een paar klikken via Fiverr !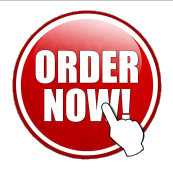 ---
Your company on this site?
On request of bypublictransport.com I create directions for public transport in Amsterdam and the surrounding area. The guides describe in detail how to travel from a train station, a tram or bus stop or a metro platform to the entrance of a certain location in Amsterdam, without having to visit different sites first. That is pleasant for customers, staff and applicants.
For example, our route descriptions are suitable for:
Companies
Museums
Music theaters
Clubs
Institutions
Stores
I have been using public transport in Amsterdam for over 36 years. I have over 10 years experience working with WordPress, content management, HTML and hosting. We always do on-site research and take pictures by ourselves.
SEO and link to your company
Google likes us! Our public transport manuals usually appear on the first page of search results and often within the first few results of page one. In addition, we always link to your company's website. So your company will not only be easier to find by public transport; your website will also become easier to find with Google!
Order your company's page on this site on Fiverr !